Since I didn't do a wrap up for May, June and July (upps) I've decided I'm gonna combine them all together and just make one giant summer wrap up!Ii read a grand total of… 10 books! Which isn't as many books as I would have liked, because I was busy with work and class for most of the summer, but here is my list.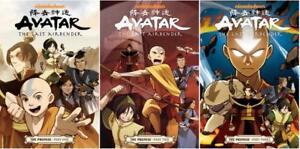 Avatar: The Last Airbender (The Promise) by Gen Luen Yang. This was a series of 3 graphic novels set after the end of Avatar: The Last Airbender series which I'm obsessed with btw. It was nice seeing all the characters doing their own thing after the end of the series, although I'm not gonna lie it still a little bit weird seeing Ang and Katara together. Rating: 5 stars.
The Flame in the Mist by Renee Ahdeih. I was kind of disappointed by this book. I didn't like it as much as I thought I was going to, which sucks because I LOVED Renee Ahdeih's previous series the Wrath and the Dawn. The book just never grabbed my attention entirely.
Rating: 3 stars.
Irresistibly yours by Lauren Layne. This is the first book from the Oxford series and once I started reading it I could. Not. Put. It. Down, at all, that's how addictive it was for me. The story is cute and cheesy, but not too cheesy that it was too much. Definitely would recommend to other romance readers out there.
Rating: 4.5 stars.
After the Kiss by Lauren Layne. After finishing Irresistibly yours, of course, I had to read another book by Lauren Layne. Unfortunately, I didn't like the Sex, Love and Stiletto series  as much as I thought I would): This series is supposed to be set before the Oxford series, but I probably wont finish it.
Rating 3.5
I Owe You One by Sophie Kinsella. I love Sophie Kinsella, y'all know she's one of my favorite authors, but recently her newer books have been failing me): I don't know why I don't like them as much as her older ones. This one in particular stressed me out because of all of the money problems Fixie's family had, also I didn't like Fixie's name (sorry not sorry).
Rating: 3.5
Sula by Tomi Morrison. I had to read this one for a class I took over the summer and I really enjoyed it. The writing is beautiful and I can see how this book has multiple layers, there is no clear good or bad. Sad fact, I finished reading this book the day Tomi Morrison passed away):
Rating: 4 stars
Shadow and Bone by Leigh Bardugo. I was planning on rereading the whole Shadow and Bone series so I could then read King of Scars because I'm really excited to see how Nikolai's story develops, and I cant remember anything from the original series other than I really enjoyed it and that Nikolai was one of my favorite characters. But then, you know, life happened, I got lazy and a bunch of other new books showed up, so I might not do it. Story of my life.
Rating: 4.5 stars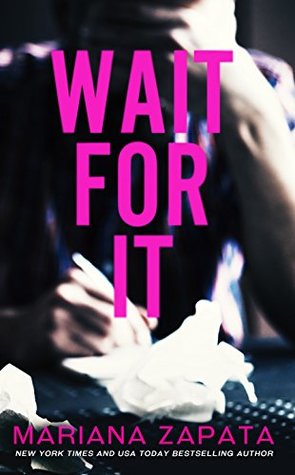 Wait for it by Mariana Zapata. This was a reread because I was feeling kind of down and I needed something to lift my spirits and honestly it was just as good as the first time. It's not the best piece of writing, but I love this book so much. It warms my heart and it makes me really happy.
Rating: 5 stars
.
Summer is when I do most of my reading for the year; however, this year I didn't read as many books as I normally read over the summer. BUT THAT'S FINE! I'm fine!
How many books did y'all read over the summer?
Thank you for reading!