Top Ten Tuesday was started way back in June 2010 by The Broke and The Bookish because of a love of lists and books. In January 2018 it was taken over by That Artsy Reader Girl. Jana assigns each Tuesday a different topic for discussion, she has a scheduled lists of topics on her blog.
This week's topic is:
A Book Cover Freebie! I've decided to list my top 10 books with the most unique covers. These are covers that I find intriguing, and beautiful at the same time. Some are very intricate, while other are quite simple and I think that's what makes them so special and unique.
1. A Winter's Promise by Christille Dabos
2. The Missing of Clairdelune by Christille Dabos
3. City of Brass by S.A Chakraborty
4. The Kingdom of Copper by S.A Chakraborty
5. Uprooted by Naomi Novik
6. Foundryside by Robert Jackson Bennett
7. The Hazel Wood by Melissa Albert
8. Once Upon a River by Diane Setterfield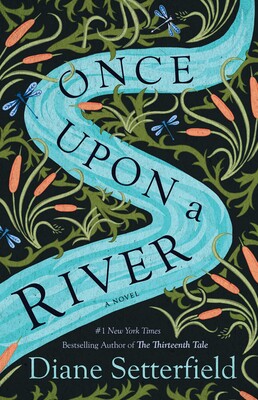 9. The Final Empire by Brandon Sanderson
10. Circe by Madeline Miller
I think all of these book covers are very distinct and that's part of the reason why I felt drawn to them in the first place. Which one is your favorite?
Thank you for reading!