Hi guys! I cannot believe this, but it seems like I read 7 books during the month of June?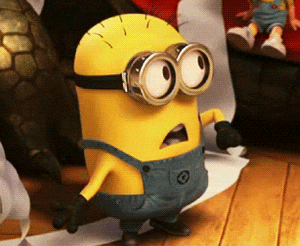 You can tell I have waaayy too much free time now. Anyway, here's my list:
The Black Prism by Brent Weeks. I've been meaning to read this book for YEARS and I have to admit my expectations for it were very high since I've heard so many good things about Brent Week books, specially the Lightbringer series. Unfortunately, I wasn't blown away by it. I think it's a good start and I will definitely continue the series because I'm very intrigued. Rating 4 stars.
The Hating Game by Sally Thorne. I LOVE THIS BOOK! It is one of my favorite books of all time and this was my third reread. oops. #noregrets
The Last Tang Standing by Lauren Ho. This book was hilarious! If you love rom-coms you should stop what you're doing right now and READ IT! You won't regret it, I promise. What surprised me the most about this book was that it had some tropes that I normally avoid (like love triangles) yet, somehow, Ho makes it work so well that I enjoyed every second if it. Rating 4.5
We Have Always Lived in the Castle by Shirley Jackson. This was an interesting book that I had been meaning to read for a while now. It's and eerie story about two sisters that are stuck in time after the traumatic events of their past. Rating 3 stars
The Shadows Between Us by Tricia Levenseller. I was so excited for this book; however, sadly, it did not deliver for me. The romance was cute, nothing out of this world; my issue was the world building, or rather the lack of it. It sucks because I was super into this book at the beginning, but I just didnt like it by the end. I think I'm outgrowing YA): Rating 3 stars
Such a Fun Age by Kiley Reid. I really enjoyed this book, I related so much to Emira's struggle to finding a real job and becoming an adult. It's honestly a scary time. This book was funny and I'm so happy I read it. Rating 4 stars
Thorn by Intisar Khanani. Awesome underrated book! This is a retelling of the goose girl fairytale. I loved the heroine's quiet strength, as well as her journey to find her voice and step up for those she cares about and produce change in her community. Rating 4 stars.
---
Well that it! seven books for the month of June.
Thank you for reading!