Synopsis:
England, 1879. Annabelle Archer, the brilliant but destitute daughter of a country vicar, has earned herself a place among the first cohort of female students at the renowned University of Oxford. In return for her scholarship, she must support the rising women's suffrage movement. Her charge: recruit men of influence to champion their cause. Her target: Sebastian Devereux, the cold and calculating Duke of Montgomery who steers Britain's politics at the Queen's command. Her challenge: not to give in to the powerful attraction she can't deny for the man who opposes everything she stands for.
Sebastian is appalled to find a suffragist squad has infiltrated his ducal home, but the real threat is his impossible feelings for green-eyed beauty Annabelle. He is looking for a wife of equal standing to secure the legacy he has worked so hard to rebuild, not an outspoken commoner who could never be his duchess. But he wouldn't be the greatest strategist of the Kingdom if he couldn't claim this alluring bluestocking without the promise of a ring…or could he?
My thoughts:
I am not one to bring down books, so this review will be a short review. I was kind of disappointed by this book. Maybe it was because this is the first historical romance novel I've read, so I wasn't sure what I would find? Or because I heard so many good things about this book, so my expectations were too high? I'm not sure, but what I can say is that this book was definitely not what I was expecting.
Let's start with what I did like which was the female friendships portrayed in the book. These girls would really do anything for each other, and I really appreciated that.
The other thing that I liked was the suffragist movement setting. I have to admit I know little about the suffragist movement in England, so it was very interesting to see these girls perseverance and commitment to the cause. It was very inspiring and I'm incredibly grateful for their effort (I know this is a fiction book, but my feelings still stand)
My main issue was that there were some plots that were mentioned and then forgotten until the end of the book when they became relevant again, only for them to be magically resolved. It left me like…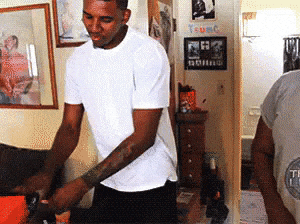 I also did not like the Duke of Montgomery, the hero of the book. I think his relationship with his brother was abusive, and he just does everything he wants with the people around him, especially Annabelle.  
---
All in all, it's not a bad book; it just wasn't for me.
My Rating: